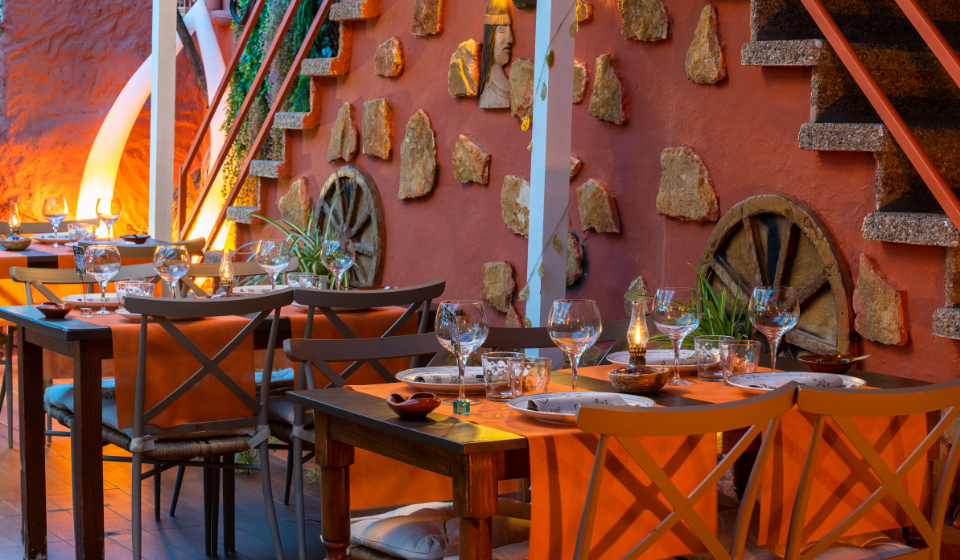 Our "Grilled skirt steak" has given us both tradition and prestige amongst the wide spectrum of gastronomy establishments on Mallorca.
For years now we have been a leading restaurant and a classic on the island, with a highly varied menu and signature creations such as our starters, salads and specialities.
The prestige and reputation of Mesón la Rueda is largely due to its family creation, the "Grilled skirt steak": lean veal marinated in salt for several days to prepare it for grilling. A dish that is unique in the world, with a fantastic, different flavour.
The atmosphere created by our decoration and the beauty of the interior of the restaurant transport us in time, as does the star dish, presented with a grill and vegetables and candles. We are also proud to be able to boast of our excellent service and attention to customers.
"La rueda" has two beautiful terraces, one of them with views of the mountain, as well as a selection of Spanish and imported wines.
"La Rueda" also has a shared rustic car park close to the Restaurant.